Inland Revenue Department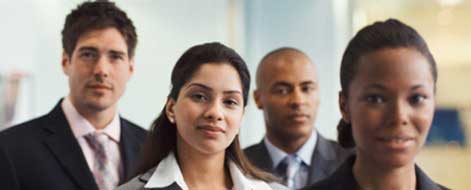 IRD uses SAP's planning solution - Business Planning and Simulation (BPS), which is part of the SAP Strategic Enterprise Management (SEM) suite - to manage all of their planning, budgeting and forecasting.

Employing more than 4500 staff throughout New Zealand and operating from 22 centres nationwide, the Inland Revenue Department (IRD) deals with over 5.1 million taxpaying entities and manages high transactional volumes.
Before implementing the SAP solution, IRD had a number of PC-based planning models in use across the enterprise. The disparate nature of these models presented IRD with some significant challenges in both their planning and consolidation processes.
IRD undertook an internal review of planning processes in early 2002, which identified the issues the current models posed and resulted in a list of high-level requirements needed to solve these problems.
Following an internal review, IRD decided to implement an integrated solution that could deliver consistent and reliable company-wide information and inherently support their planning and budgeting activities and decided upon SAP's BPS solution, which is part of the SAP Strategic Enterprise Management (SEM) suite.
Due to Sons'India' proven expertise in the implementation of new dimension solutions, along with demonstrated skills and experience in local BPS/BW (Business Warehouse) projects, IRD selected Sons'India as their implementation partner.
The deployment of SAP's SEM-BPS has enabled IRD to migrate from multiple, disparate, PC-based planning systems to a fully integrated solution that provides planners with consistent and reliable information for their planning, budgeting and forecasting processes along with business-wide transparency.
They now have a stable framework to further extend to other planning processes and this implementation can also act as a launch pad to strategic initiatives - such as Business Consolidation, Performance Management and Strategy Management (Balanced Scorecard) - that will aid in leveraging the benefits of the various tools within the SEM Suite of products.